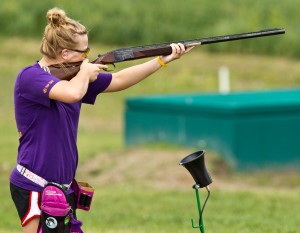 Trapshooting is a very popular sport which can be enjoyed by people of all ages and all abilities. This fast-shooting, keen-eyed sport is not just fun to participate, it's also amazing to watch. The 44th Cornhusker Jr/Sr High School Trapshoot is one of the many trapshoot events held during the year in this country and it is by far the most well known.
The shoot is open to all junior and high school students as well as students from the 6th grade. All schools are welcome to enter a team or two and see how well they do against other teams from around the country. As you might expect, this event which is held over three days can be very thrilling and there is nothing like going along with your school team to cheer them on.
Before you can get to the shoot you will need to register your team. This can be done by filling in a simple form and paying a registration fee. Doing this will secure your team's entrance to the shoot. Once this has been done you will need to arrange your transport, coaches are recommended for this as they carry plenty of people and are so convenient.
So if your school has a trapshooting team this is the event that they will be interested in. Make sure that you have your reservations for this sporting calendar highlight so that you can have a fantastic experience with your school team.
If you would like to bring your team or supporters to the 44th Cornhusker Jr/Sr High School Trapshoot, Arrow Stage Lines will take you there and back in comfort and safety.Contact us here to Book a Motorcoach today.